Awesome:
Hugs.
Awesome x 2:
Multiple hugs.
Awkward:
Multiple hugs in 100 degree weather.
I had to give each person permission to wipe their palms after touching my sweaty self.
Awkward:
Texting the someone else when I meant to text my mom.
Charlotte learned what each sister had eaten, which one had showered and which was currently practicing their instrument.
Awkward AND Awesome:
Being followed around by our camping family's 11 year old son, who seems to be quite fond of me.
Just awkward:
Being followed to our outdoor (
read: no walls
) potty.
Awesome:
Finally discovering the cause of my nighttime, benadryl-requiring allergies.
Awkward:
Finding out the culprit is down feathers (I'll miss you, comfy eiderdown blanket).
Awkward:
My new car
still
smells like someone tried to cover up something with air freshener.
Awkward x 2:
Explaining to my sisters that we'd just have to tough it out, that fighting smells with other smells just equals TWO smells.
Awkward x 3:
Shortly thereafter spilling a mound of garlic powder in the front seat.
Awesome: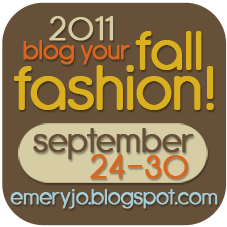 I can't freakin' wait!
Awkward:
Because of the lack of reception while camping, when I did get a rare patch, I sent texts in batches (
thinking it was easier for two short ones to get out vs. one long one???
). Often the follow up texts didn't make it.
Hypothetical:
Friend: Call me when you're back!
Me: I wont have time...
Me: ...to hang out much because I'll be packing...
Me: ...but I'd love for you to stop by while I'm sorting things!
Actual:
Friend: Call me when you're back!
Me: I wont have time...
[aaaand reception died]
Awesome:
Being invited to dinner.
Awkward:
Being served a 'mostly' vegetarian lasagne.
Host: There's only a little bit of ham in it!
Me: Yeah... I'm full-blooded vegetarian, so....
Awesome:
Finding out they didn't know of my dietary restrictions, thus, weren't offended when I skipped over the proffered dish.
Awesome:
Having an internal clock that allows me to wake naturally at 7 am every single day.
Awkward:
... Even when I fell asleep at 2 am after driving 15.5 hours. Curse you internal clock.
Awesome:
Drive through coffee places! Hello PJs and unkempt hair! Here's a
visual
.
Awkward:
Being called and asked to get a gallon of milk on the way home.
Where's my drive through grocery store?
Awkward:
My conversation with my littlest sister this morning...
Littlest little: When are you moving out?
Me: Tomorrow morning. Super early. Probably before you're awake.
Littlest little: ....Well... bye!
Awesome:
Getting to see Faja and Brutharrr tomorrow when they bring my stuff and help me move into my new place!!!